Ladies and Gentlemen, we have a new President of the United States. In what was not a very surprising result, Barack Hussein Obama was elected to be the 44th President. Some states remain too close to call still. But the electoral college result was clear enough to all the folks in Grant Park, Chicago last night.

The Good, The Bad, and The Ugly
First
the Good
. I haven't read any numbers yet, but many states were predicting 80-90% voter turnout. That is an incredible accomplishment, and I give a lot of that credit to the Obama campaign. Again, this alone is a great thing for our country and sends a message to the rest of the world, which is still largely undemocratic.
Also good is the symbolism involved with electing the first black American to become President. The race card still looms large in the minds of many, many people in this country. Many older whites are probably shocked by this day, as are many older blacks. Did you see the tears in Jesse Jackson's face? And for many in our parents' generation and ours, the majority of race consciousness is not about bigotry but more about white-guilt. I truly hope our nation is purged of both types of this foolishness.
Having watched some video feeds from Harlem, I can say I have never seen so many truly joyous black faces in our country ever. The tremendous impact of even a fraction of formerly disenfranchised blacks stepping up, plugging in and making a difference could be enough alone to carry this country for another 100 years. This too sends a message to the rest of the world, which is largely still made up of racially homogenous countries (and therefore don't have to deal with things like racial issues) or regions that are still embattled by racial or religious divides. Hopefully, the angry remnants of the once proud civil rights movement in our country has been left for dead.
The Bad
part of this election is that the Democrats have gained sweeping control over the entire federal government. Although they were not able to acquire a filibuster-proof majority in the Senate, the gains made by the Dems in back-to-back elections are near historic. Not since the Great Depression have they picked up more than 25 seats in the house in consecutive elections.
What does this mean? Is this a mandate for Obama and the Democrats to do whatever they want? Or is this just a fearful, angry reaction via rejection of the many gross failures of the GOP? (NB: By the way, many conservatives are secretly over-joyed at this result. The stranglehold the neocons have had over the GOP has been plied loose and a chance for a more commons sense form of conservatism to reassert itself has now emerged. Also, many in the media got it wrong. Sarah Pallin did not cost the GOP the election, it was the failed policies of the Neocons and John McCain himself that cost the GOP the election, if it was ever even his to lose.)
Is the country trending more liberal anyway? The election results might make people think so, but if one takes a slightly closer look at some of the more specific issues on various state-wide ballots, the trend is not as clear. Or maybe it is that things are not as clearly red or blue as the two main parties would have us believe. Voters in California (of all places), Florida, Arkansas and Arizona all amended their state constitutions to ban gay marriage. Similar amendments already were on the books due to recent efforts in 27 other states. In what may have been an anticipation of an Obama presidency, gun purchases are up 10% this year nation-wide.
In other flashpoint issues, Colorado and South Dakota rejected measures that would have severly if not entirely eliminated abortion on demand. Michigan and Massachusetts also passed laws decriminalizing certain aspects of pot. Getting caught with an ounce or less of weed in MA is now a $100 fine/misdemeanor with no court involvement. MI will allow severely sick people to grow or buy weed for personal use. It's hard to say if these measures indidicate a strangle-hold, new wave of "liberalism" or just are prudent rejections of otherwise radically forceful laws/proposals.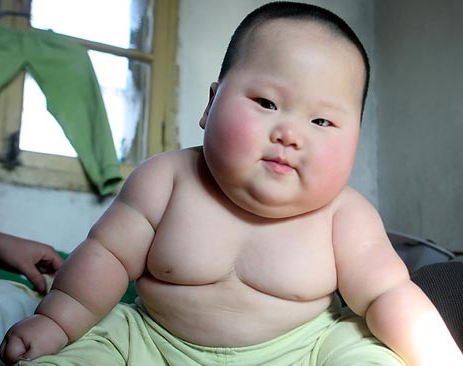 So we will see how liberal the results are of this new Democratic leadership. Although the big dogs in the party are on the far left, the majority of Dems are still either Southern Blue Dogs or leftover Neocons like Hillary, who generally favor shreds of common sense.

The Ugly.
Who is Barack Obama? I mean, really. This giant baby wants to know. The mainstream press, with the exception of Fox News and Conservative talk radio, did their absolute best to help the Obama campaign. But nothing was as shocking to me as the hyperfocus on the "lack of experience" of Sarah Pallin to become Vice-President. The main duties of the Vice-President include breaking rare ties in the Senate and attending funerals of foreign leaders. I'm pretty sure she could handle that. Believe me, she deserved her share of scrutiny, but people need to be honest and just come out and say it: You don't agree with her, and you think she's stupid.
If it were really about experience, then the press should have also turned on Barack Obama, whose only real experience was one year in the Senate. The importance of this is not to demonize the press -- which just cannot help itself -- nor to defend the overall quality of Sarah Pallin, which would be tough to do. But, it is to acknowledge the fact that Barack Obama is a fresh face and a clean slate. He got elected based on his charisma and on the fact you could see anything in him you wanted to. After out-flanking to the left his comparatively conservative opponent in Mrs. Clinton, Mr. Obama's campaign became extremely simple: Vote for Change, and I'll give a couple hundred bucks back to you in the middle class in exchange. There wasn't much else to it, except some rousing speeches. Is that liberal? Is that mainstream? Who knows what he really wants to do? His past (e.g., his brief voting record, early speeches, stances on abortion and guns, his 2 books, his long-term associations) indicates he's a raging liberal. His recent present indicates not that he is mainstream so much as he is able and willing to change any aspect of himself to suit his circumstances. Will he continue down his very liberal, partisan path, or will he be forced to reach out to those around the country still "bitterly clinging to guns and religion"?
His first test may come soon, as even he, Joe Biden and Colin Powell have warned. I think his hands are largely tied over the economy and the middle east. We have already signed an agreement with the Iraqi government to remove troops by 2011, and I don't see any advantage to speeding that up. The economy is in for a long slow chill.
But Russia announced today, probably not by coincidence a day after the election, that she plans to put missiles near her border with Poland. This is direct retalliation to the neocon Bush's plan to put missiles in Poland by their border with Russia. Barack Obama talked a very big game early on about how he was against the Iraq war in principle and favored a more relaxed foreign policy. However, to move to the middle so as not to appear "weak", he came out against Russia in the
recent situation in Georgia
. We shall see what he really thinks, as this situation is not going away. Let us find out what the new guy sees when he looks deep into
Putin's
eyes
.
May God bless America and our new President-elect.