Free markets. Socialism. VooDoo Economics. Demand Side Economics. Bailouts. Bankruptcy. Capitalism. Invisible Hands. Austrian School of Economics. John Maynard Keynes. It's a confusing mess. And I definitely don't claim to understand it all.
But I have learned a lot about some of these things over time, studying them in college, reading about them afterwards, and paying attention to the way people use these words. I think it's important to come to a better understanding of what these things mean so we can then form our opinions and debate our positions.
What kind of economic system do we have now? I think that's debatable. It's some form of free market capitalism with twists of subisidized capitalism and socialism. Already, I'm confused.
First, capitalism, as I understand it is a system that benefits from people putting their capital at risk by investing it, lending it, starting businesses, etc, and then recouping a reward for that risk. Essential to that notion is the concept of private property. This means just that you own stuff and the law is set up to help you protect it. This would contrast to Socialism, where private property does not exist. In other words, no one owns anything individually, everything is owned by the group or State.
Free markets might seem like a complex or magical thing, but really they are extremely simple and organic. Adam Smith thought, wrote and talked about free markets a lot. Obviously, free markets go hand and hand with private property, although I'm sure some could make obscure arguments that free markets could exist in a Socialist concept. A major dynamic (or result) in free markets was described by Mr. Smith as "the invisible hand." By letting prices rise and fall because of lots of unfettered transactions, they would come to reflect the actual economic value of something. Socialism, by contrast, fixes prices from the point of view of central planning. Yes, this means a lot more committee meetings, and we know how well committees work after they finish dealing with the thing that scared them into being.
The closest thing to a free market that we have in the USA might be the technologies associated with the internet or personal computing. I'm sure Noam Chomsky could tell me how naive I am to believe this, but I don't care (Noam, if you're reading, leave a comment). Wall Street should be a free market, purely driven by supply and demand, but it is not -- it is heavily regulated and implicitly insured. Wink wink.
Recently, though, with all the economic hardships in our country, a lot of nasty words are flying around. Obama's a Socialist. Free Trade caused all this. Don't bailout the rich guys, bailout the poor guys, etc. A coworker of mine who hails from Switzerland recently started chuckling about an article he was reading about McCain. I turned around and asked him what was funny? He said, Doesn't everyone know that they are picking between a small Socialist and a big one?
Wait a minute, McCain's a Socialist now?
Here are some of the elements, as I see it, that need to be in place for a free market to exist. First, consumers need to make decisions on their own behalf with their own money. A great example of where this isn't taking place is in the health insurance industry. The health insurance industry is in a pretty bad state right now, as is the healthcare industry in many ways. Rarely do consumers make the decision of which health insurance to buy. Such insurance is often "provided" by employers, although that is the wrong word. We are still providing it, it's just that our employers get to decide which is right for us. This causes a tremendous amount of inefficiency. I have at times used the auto-insurance industry as a contrast, not because buying auto insurance is anything like buying health insurance, but because almost all of us do make the decision with our own money to buy our own auto insurance.
Many states have laws that require you to buy auto insurance. This is a great example of how a free market could still exist underneath a regulation -- a good regulation. The main problem when consumers do not make their own decisions is that firms are shielded from competing for these consumers. Competition is the name of the game if we are concerned about lowering cost and increasing quality. Imagine what might happen to this industry if health insurance companies were forced to compete for customers (other than large, corporate customers) the same way restaurants are forced to compete for diners. We would all know where to go to buy the cheapest insurance, and we would all know where to go to get the best food. Mmmmmm, delicious insurance.
I saw a presentation by an economist who said "We are with Adam Smith for the trend, but then we jump to Keynes for the correction." This is probably the best one sentence description of our economy. The Austrian School of Economics is a school that is built upon the principles of free market economics. Of course, I paid a lot of money to learn about Keynesian economics as an undergrad -- this is what all the guys who run our economy (literally) now use to get elected and manage their legacies. Keynes economics is the use of mathematics to model and therefore predict and manage economies. This model is how I learned, in all seriousness, that because of the multiplier effect, a dollar taken out of the economy by taxation was worth 4 dollars, but a dollar spent by the government was worth 5 dollars. I asked my professor how it could be that a model would suggest we can tax and spend our way into wealth, and he said I needed to go to grad school to find out.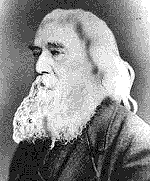 So there are two main problems with our current system that are causing the mess we're in today. One problem is the idea that the government is an agent for economic outcome justice (this attacks our personal responsibility for charity and local definitions of community). The other is that no politician wants to be in office when a free market goes through a downturn. The result is that generation after generation of elected official increases the complexity and the coercive brutality of the tax code to enact some noble cause of the day. And when the eventual collapse of these antiquated regulations happen (which we falsely scapegoat the free market with), no politician wants to be in office for the downturn, so they bail out the bad decision makers. What do you think is going to happen when the Baby Boomers start to retire and collect the $40-50 TRILLION in Social Security that our government does not have?
I'm really glad I'm clearing this up. But Social Security is often touted by Keynesian and Political Do-Gooders as a "success". Like any governmental agency that is a success, just give it time.
I will try to end this rather philosophical post with a specific example. In a capitalist system, when a business person lends out some money or risks their capital, they are the ones taking the risk. Clearly. They might lose their money if they guy they give it to flees the country or if there's an earthquake. The person accepting the loan does not accept the risk, although they do bear the brunt of the law if they default for some reason and they hurt their ability to borrow in the future.
This should make it clear that although as people, we often fault individuals for taking on too much debt (which they may have been told they could manage just to close the government-backed deal), it is the lender who is assuming the risk. Therefore, all of this bailout is going directly to the lenders. Even if we gave the money to the people, whom do they owe? Exactly, they would simply pay their mortgages rather than default (at least until the bailout dries up), the money would go to the banks, and the person would still eventually lose their house.
This is also why so many really rich people push towards Socialism. Socialism in practice needs really rich people to tax just enough in order to throw bones to the poor slaves who devour just enough to keep producing for the rich guys. Free markets devour rich guys.
And the bigger problem with economic outcome redistribution (socialism) "solutions" is that you then, over time, take the real risk out of the equation for the capitalists. You send them the clear signal -- as we have sent to Wall Street now for about 30 years -- that no matter what you do, we will pay you back with taxpayer money. That is how we wind up with the national free market socialism that we have today, where we privatize the gains and socialize the losses.
For the free market to work, greed drives profits and enables competition and risk taking; fear of losing one's hard earned money alone tempers that greed. If we continue to vote for people (like Mr. Obama or Mr. McCain) who remove fear from the markets, we continue to put our tax dollars back into the pockets of those capitlists who should be eating their own medicine and going out of business.
It's a complicated world America, try to keep it simple. Uhhhhhhhh, yeah.